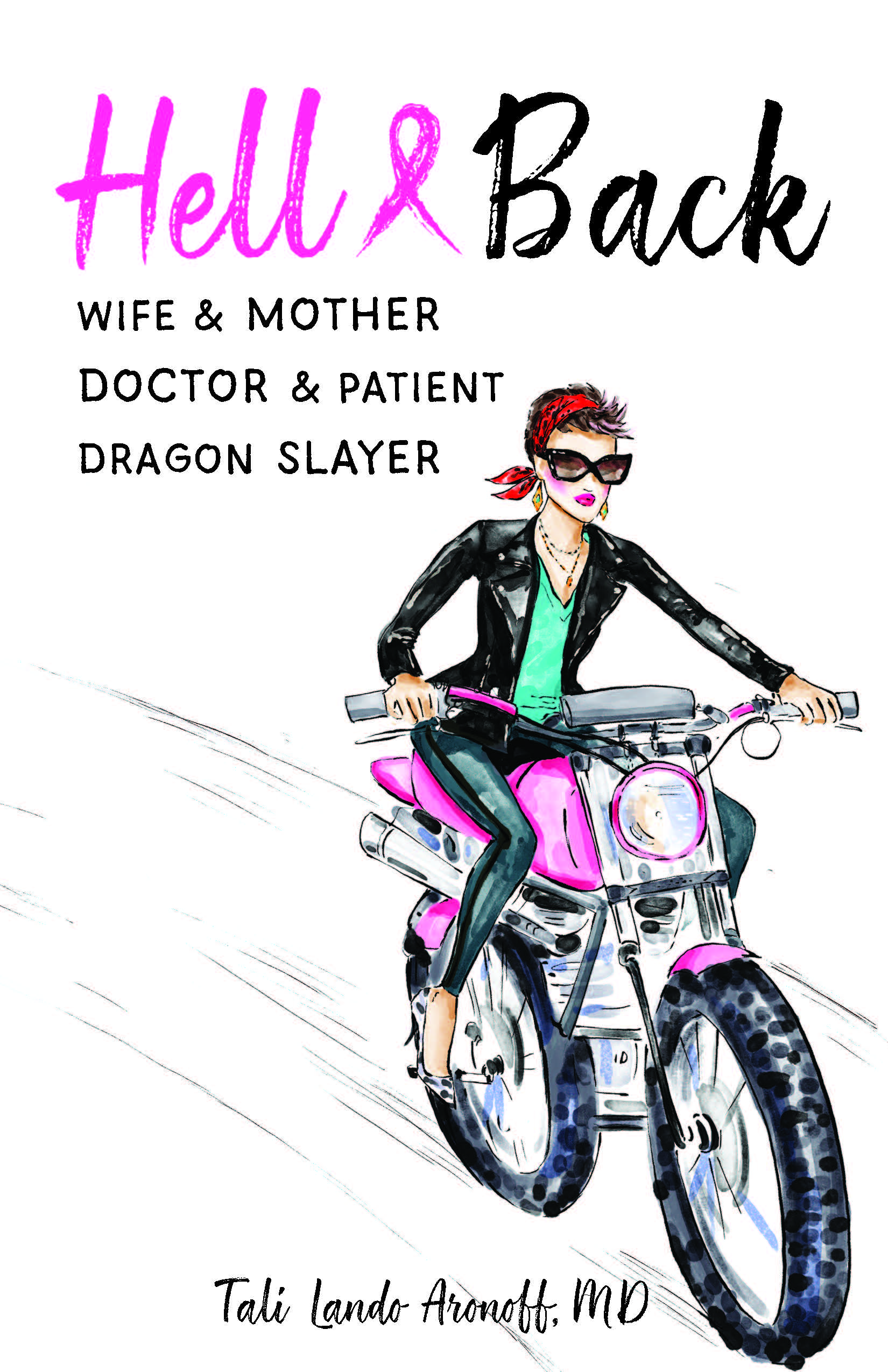 ---
About the Book
---
Impossibly deep armpits, unscratchable itches, wigs named "Brenda" and bullet-shaped nipples. These are a few of the things they never tell you about breast cancer.

This honest and witty book written by a physician-patient-breast cancer survivor will have you in tears of laughter, joy, and sympathy.

Dr. Aronoff is the perfect breast cancer Sherpa and "Hell & Back" is the ultimate roadmap to the details of this disease. You will want to read it, to share it with your sister, your friend and anyone else in your life slapped in the face by cancer.